Two-layer flooring consisting of a combination of oak wood and birch plywood is often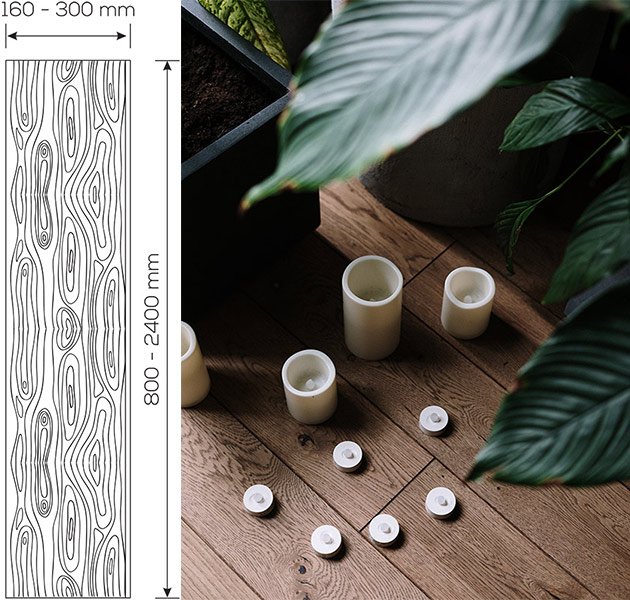 used in all types of residential and commercial spaces. The oak lamella makes the surface layer of this floor covering bright and unique. The lamella may be 3 mm or 4 mm, while the total thickness of the flooring may be 14 mm or 15 mm. The edges of this type of flooring are slanted down, i.e. they have a micro-bevel.
It comes in widths between 160 mm and 300 mm, and proportionally to that, widths between 800 mm and 2,400 mm. The profiles of this floor covering have grooves and feathers, which allows for a quick and straightforward installation. The surface of the flooring is sanded, and may be oiled in one of a wide range of colors at customer's request. This floor covering is low-maintenance and may be sanded and refinished as needed over time.
It is stable and long-lasting, and suitable for installing underfloor heating. It is made of FSC-certified wood, and bears a CE mark. It is an ecological product made with love.
Characteristics:
Stable and long lasting

Fully finished floor

Authentic and natural look

Suitable for under-floor heating

Quick and easy to install

Easy to maintain

The top layer can be sanded and finished if necessary

More resistant to changes in temperature and humidity than solid flooring

More affordable than solid floors

Available in various dimensions, colors and finishes